26/01/19 19:00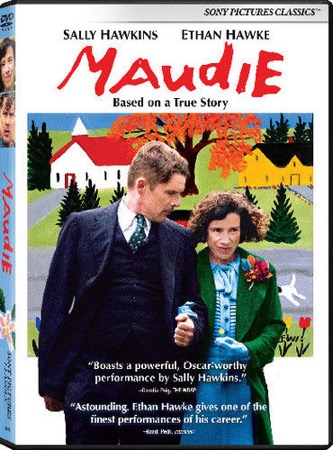 MAUDIE, based on a true story, is an unlikely romance in which the reclusive Everett Lewis (Ethan Hawke) hires a fragile yet determined woman named Maudie (Sally Hawkins) to be his housekeeper. Maudie, bright-eyed but hunched with crippled hands, yearns to be independent, to live away from her protective family and she also yearns, passionately, to create art. Unexpectedly, Everett finds himself falling in love. MAUDIE charts Everett's efforts to protect himself from being hurt, Maudie's deep and abiding love for this difficult man and her surprising rise to fame as a folk painter.
Watch Trailer
Listen to Review
from Conscious Movie Reviews
Discussion Questions
What's your favourite scene or line from the movie?


Which character do you identify with the most and why?


Maud and Everett both had "insufficient childhoods". How do their backgrounds aid or hinder their spiritual growth?


Maud: "It's always different. The whole of life. The whole of life already framed. Right there." What form of meditation is evoked here? What can we draw from it for ourselves?


What do you find notable about Maud's art? What do you think her paintings say about her inner life and world view?


Does the lack of shadow in Maud's paintings render them less artistic? Who or why not?


How would you describe the arc of Everett's character?


The relationship between Everett and Maud is bleak at times yet the movie suggests they found love. Is this believable?


What do you think this movie has to say about "cure" versus "healing"?


Which Scripture text or wisdom story does Maudie remind you of?